Pros
Reasonably priced
Easy to store
Transportable
Risk-free money-back guarantee
Good for toning
Perfect for training on the go
Cons
Warranty is a little short
Not suitable for building mass
In an era when people are looking to take their workouts away from traditional gyms more and more, unique innovations in the fitness equipment industry are springing up all over the place, with levels of success varying from incredibly effective products to those that are nothing more than a gimmick.
Today we will be looking at such a product, in the form of the Gorilla Bow. I'll be examining what it is, how effective it can be, what variations there are, and how it stacks up against comparable products.
What Is The Gorilla Bow?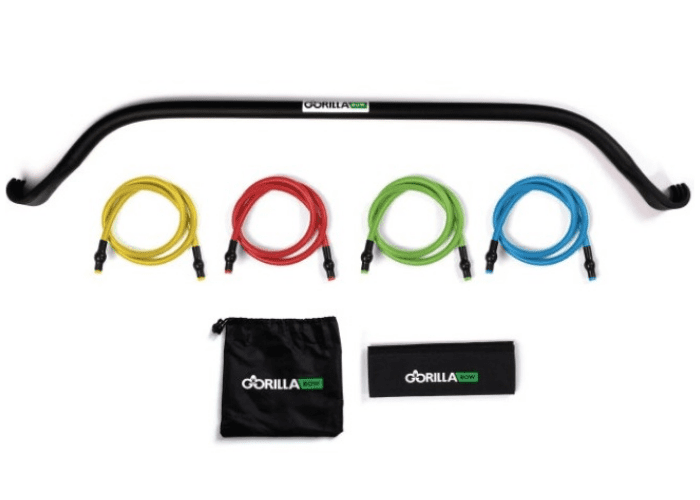 The Gorilla Bow is a piece of equipment shaped like a traditional bow. The purpose of the product is to attach resistance bands to it, in order to provide a varied level of resistance and dramatically increase the number of exercises you are capable of doing.
At present there are three different versions of the bow, each with slightly different styles and abilities, which are as follows:
Original Gorilla
As the name indicates, this is the original version of the product. At 56 inches and 6lbs, it is the longest, heaviest bow of the three, and is capable of supporting the second most tension, with a max capacity of 300lbs.
As things stand, it is the mid-priced option in the range and comes equipped with 4 bands of differing levels of resistance.
Lite Gorilla
A more compact option, at 47 inches and 3lbs, it is easily the smallest and lightest of the range. It also sits as the cheapest of the three, so is a good option for those on a budget.
Despite those selling points, it is worth noting that it is also, by a distance, the weakest of the three, with a maximum capacity of just 120lbs of tension. It comes with 3 different resistance bands included.
Portable Gorilla
At present this is the top option in the range in every way, except perhaps price, as it is the most expensive of the three.
It features the same length, weight, and selection of bands as the original does however, the fact that it can be dismantled into three separate parts makes it infinitely easier to transport and store.
It also boasts the greatest capacity of the range, with a maximum of 350lbs of tension supported.
Main Features
So, now you know what options are available in the range, let's take a closer look at exactly what the bows are and what comes with them, either included or as additional extras.
The Bow
All bows in the range are made from aircraft-grade aluminum, giving them the double benefits of being both incredibly strong and unbelievably light. This is important as not only does it create confidence that they will be able to provide a sufficiently intense workout, it also makes them easy to transport for use in different places.
With lengths from 47 to 56 inches and weights from 3 to 6lbs, they are all easily portable and storable, so there should be no concerns about them being a hassle or taking up too much space.
The Resistance Bands
The resistance bands that are designed for use with the bows come in a range of tensions from 10 to 100lbs, going up in 10lb increments.
They are all color-coded, to clearly indicate which bands you are using, and multiple bands can be attached at the same time, in order to push your workout to your required level, up to the bows designated maximum capacity.
All bands will fit all three of the bows, so you don't have to worry about your bands becoming obsolete if for whatever reason you end up with a different bow to the one you initially started with.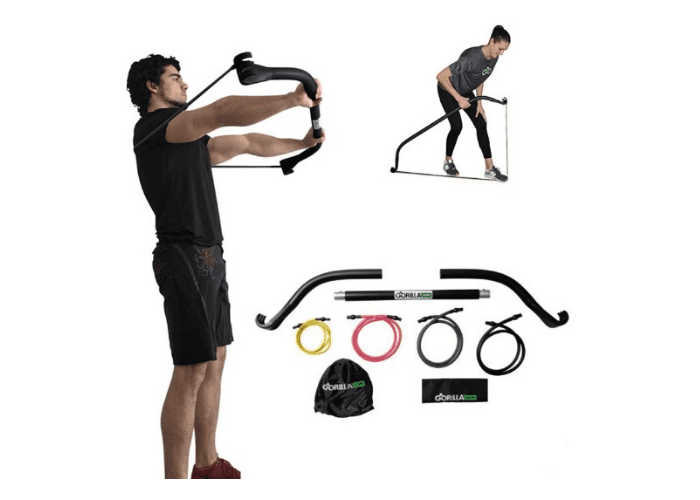 Additional Accessories
Beyond the frames themselves and the resistance bands they require to function, there are also a number of additional accessories that can be purchased, in order to add further variety to your workouts. These include:
Gorilla Bench Band- An attachment designed for movements with a shorter range of movement, providing 90lbs of tension. At 27 inches long, it is compatible with both the Original and Portable versions of the bow, but not the Lite version.
Protective Sleeve- A 20-inch, nylon coated, neoprene sleeve, designed to protect your bands from damage when performing exercises that require actions such as standing on them. It is compatible with all versions of the bow.
Travel Case- A padded, nylon case, featuring handles, pockets, zippers, and hold downs, to secure the bow, bands, and accessories for either storage or travel. There is a different size of bag available for each of the three versions of the bow.
Band Wrap- Designed to hold the bands together, making for a smoother workout when multiple bands are attached simultaneously. It's compatible with all three versions of the bow.
Band Rack And Vertical Hanging Rack- Racks the hang both your bows and bands vertically from the wall, compatible with all versions of the bow. The Band Rack can also store one bow horizontally if you would prefer to purchase only one.
Workout Programs- A number of workout programs and e-books are available, as is a membership to the site, to help you get the most out of your bows.
Apparel- A small selection of apparel, which currently includes t-shirts and hats, to make you look as good as you feel while working out.
How Does It Work?
Now that you know what it is and what accessories you can get to use with it, lets now examine how exactly you use the product.
Essentially a frame to lock resistance bands into, it secures them at both ends, allowing you to work out without worrying about them coming unsecured.
Beyond this, it also increases the range of exercises you can perform with your bands, as it opens up a number of new angles to target your body and functions as a handle to work with.
What Exercises Can You Do With It?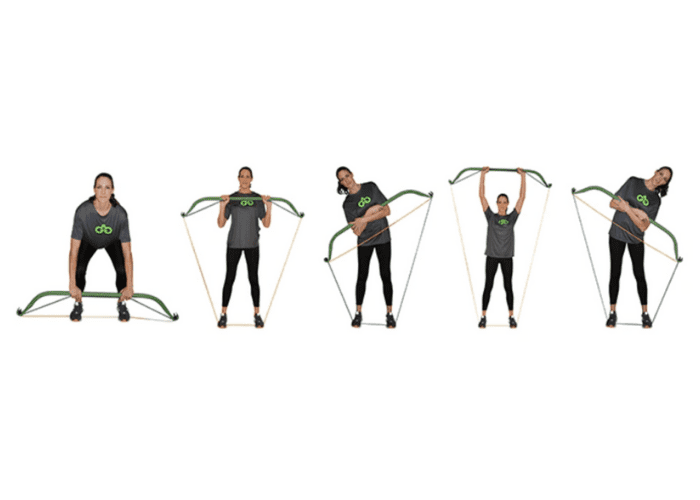 One of the greatest benefits of training with resistance bands is the incredible number of exercises you can perform with them. Gorilla Bow's further expand this range, particularly when it comes to bigger, more compact lifts.
Exercises such as squats, deadlifts, bench presses, and rows, which can be challenging to perform to a suitable level with traditional resistance bands, suddenly become an option, massively increasing both the variety and effectiveness you can get from your training.
Who Is It For?
Gorilla Bows are suitable for a number of different users, due to their convenient and varied nature.
Their portability makes them perfect for people who travel a lot and need to train on the go. Their compact nature also makes them a good choice for those who want to train at home but have limited space.
Their price makes them available to a wide range of users who aren't a fan of using the gym but perhaps aren't inclined or capable to spend a larger sum on a full home gym setup.
They are also a great option for those looking to tone up, as it will help them to do just that while providing all of the benefits mentioned above.
Who Isn't It For?
While effective in many areas, it is not a product suitable for someone such as a bodybuilder or extreme strength athlete to progress in their field.
People involved in such elite levels of their sports will always need a diverse range of equipment, to constantly overcome plateaus and push their bodies to the extreme, from every angle possible.
So, while you may still find some use for them, such as maintaining while you are traveling, they are not a suitable replacement for free weights or a full gym set up in this instance.
Warranty
Gorilla Bow's all come with a 30-day money-back guarantee and a 2-year warranty.
The money-back guarantee is unquestionably a good touch, especially for a new, unique product, as it allows you to try it without any risk.
The warranty, however, is a more debatable issue. 2 years is a length that is reasonable but, with the price you are paying and considering how much the product will flex while being used, it may still leave some with reservations about the longevity of the product.
Price
With a range of prices for the three different versions, each bow will be attractive to different groups of people. That said, even the top-priced bow is a reasonable price, so the entire range should be attainable to most users.
While the value will vary depending on how many bands and accessories you require to make your workouts effective, overall Gorilla Bows are a range where the price shouldn't present an issue.
Alternatives
While it is quite a unique product, there are still a few options on the market that can provide similar benefits to the Gorilla Bow. So, if you like the idea of the bow but it isn't quite right for you, perhaps one of the following three alternatives will be.
Gorilla Bow Vs Body Boss 2.0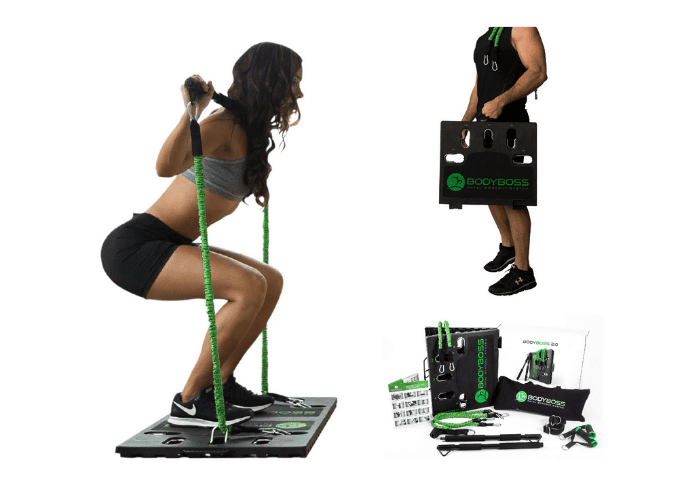 The Body Boss 2.0 is a step up from the Gorilla Bow, in that it comes with much more equipment and opens up a greater range of exercises, so for those looking for a well-rounded workout, this may be more beneficial, especially as it ups the maximum tension to 500lbs. That said, as a much larger package, it isn't anywhere near as convenient for travel.
Check price on Body Boss 2.0: Use code STARTROWING at checkout for a 15% discount!
Rogue Monster Bands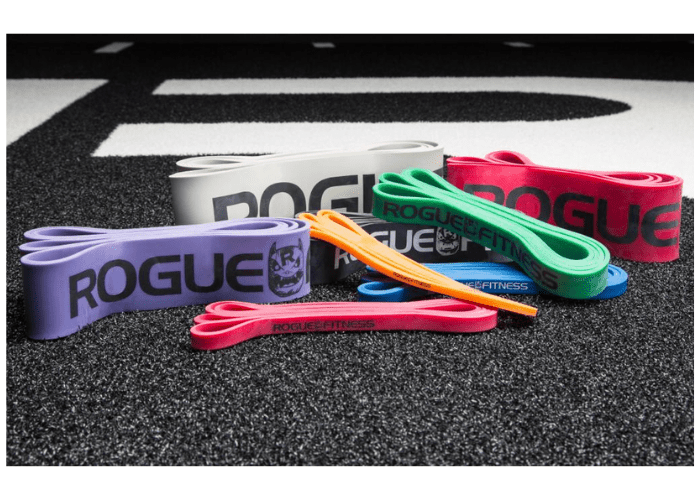 These Monster resistance bands from Rogue are tried and true and would easily become a staple in your training routine. They are great for workouts on the go and are extremely useful when performing rehab exercises, mobility work, or exercises where you may initially need assistance (such as a pull-up). They come in 8 versions, color-coded with varying levels of resistance. Each band varies in width, thickness, and overall resistance making each band more suitable for specific training types and exercises.
Gorilla Bow Vs X3 Bar
If you like the look of the Gorilla Bow but don't feel it's strong enough for your workouts, the X3 Bar may be a better alternative. A shorter, stronger option, it may not be able to provide quite the same range of exercises as the bow but will allow you to train much heavier, with a maximum tension of 600lbs.
Gorilla Bow Vs TRX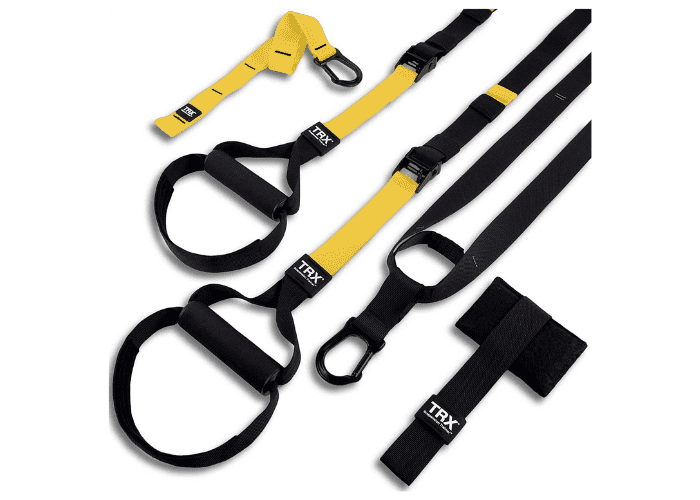 A much more well-known product, TRX is a product that specializes in using your own body weight as your resistance. While a vastly different premise to the Gorilla Bow in many aspects, most notably the effort required to install it, if you're looking for an easy-to-store product for toning, which centers on bodyweight exercises and plyometrics, then the TRX may be a more suitable purchase.
Final Thoughts
The Gorilla Bow is a product that, while not for everyone, is very successful at achieving what it sets out to do.
If your main goal is toning or maintaining your physique while you travel, and you are looking to purchase an item that is easily portable, storable, and reasonably priced, then the Gorilla Bow is well worth giving a try, especially considering its risk-free 30-day money-back guarantee.
Frequently Asked Questions
Before I go, allow me to finish by answering a few of the most frequently asked questions.
Is The Gorilla Bow Worth It?
This is a question that largely depends on what you want to get from it. If you want to tone, train on the go, or need equipment to train at home but have limited space, the reasonable prices on their products make them a worthwhile product.
Does The Gorilla Bow Work?
The Gorilla Bow is an effective way to expand your resistance band training and is incredibly effective at achieving what it sets out to do.
Can You Build Muscle With The Gorilla Bow?
While you will be able to build some muscle with the Gorilla Bow, it is much better for toning than it is for building mass.
Who Owns Gorilla Bow?
Gorilla Bow is an independent company, owned by two friends and fitness enthusiasts Chris and Tom, which was launched in 2017.