Choosing the best rowing machine can be a tricky proposition. What is best for you might not be best for another user. With so many different manufacturers and models available and prices that range from under $200 to over $2000, there is a lot to consider. The aim of this article is to offer some suggestions that will hopefully help narrow down your choices from hundreds of options to just a few.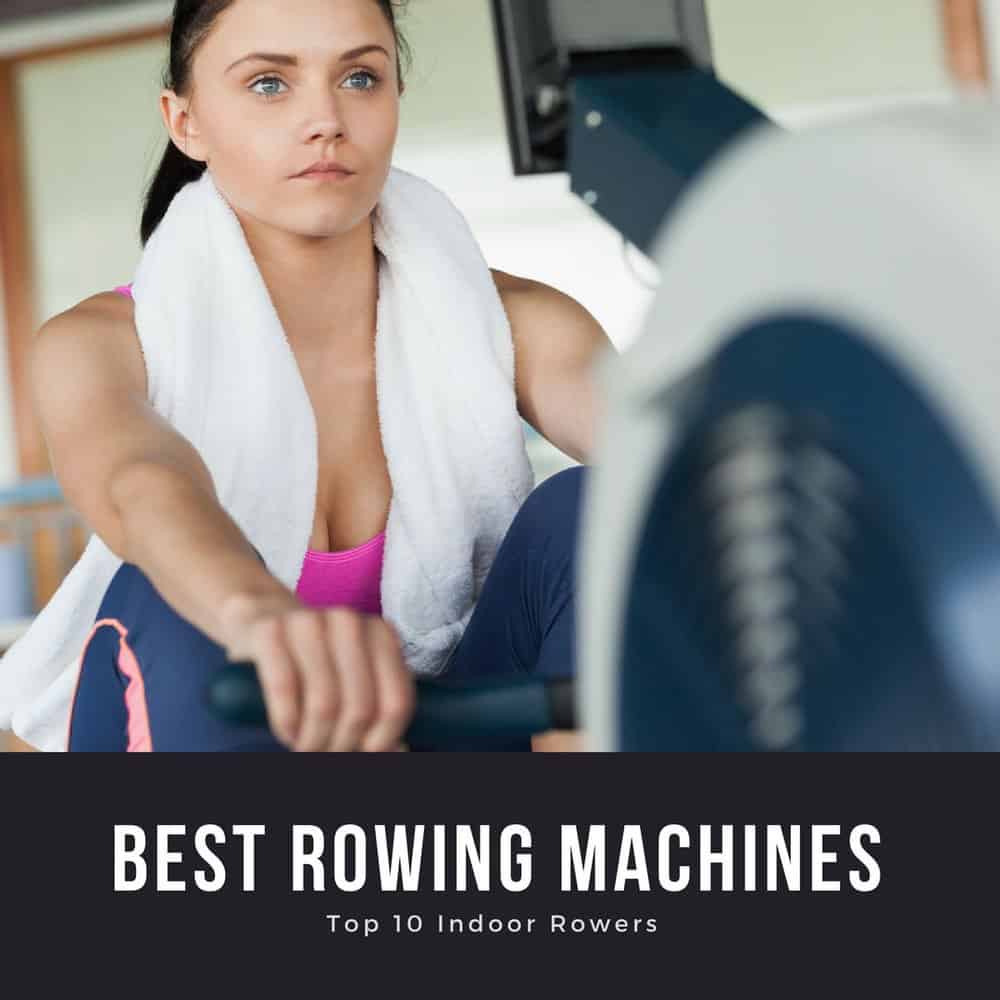 Top 10 Rowers of 2020
If budget is no issue, this list of top ten rowers is a great place to start your search for the best rowing machine. While price is not a consideration for making this list, each rower represents good value for money because of the features offered, build quality, and long warranty. If your rower makes it onto this list, you know you have a good machine that will be your faithful workout companion for many years to come!
Concept 2 Model D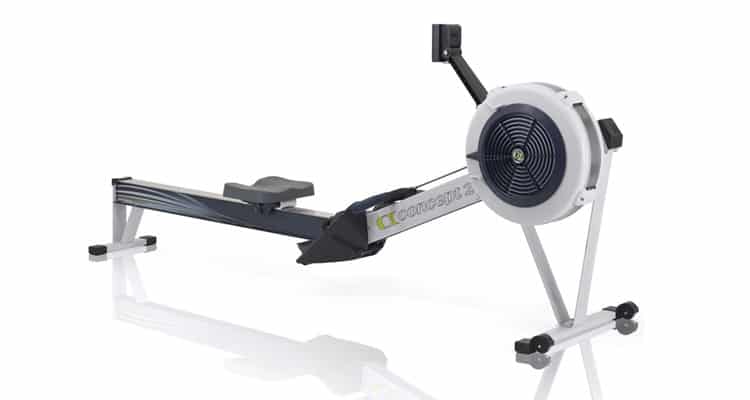 The ultimate machine for rowing enthusiasts. Built to last and with the excellent PM5 performance monitor, this is the rower of choice for competitive indoor rowers, CrossFit athletes, and commercial gyms around the globe.
Read review | View prices and reviews on Amazon »
WaterRower Club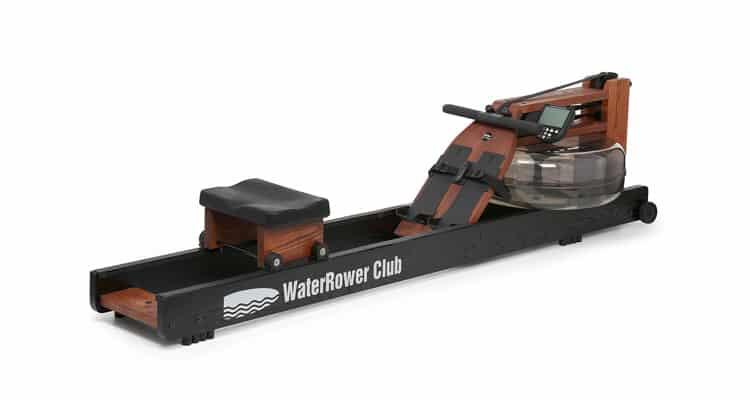 The unique looks and the patented water flywheel resistance system make this rowing machine a pleasure to use but you have to pay a lot of money for the privilege! An excellent choice if you don't mind the hefty price tag.
Read review | View prices and reviews on Amazon »
Concept 2 Model E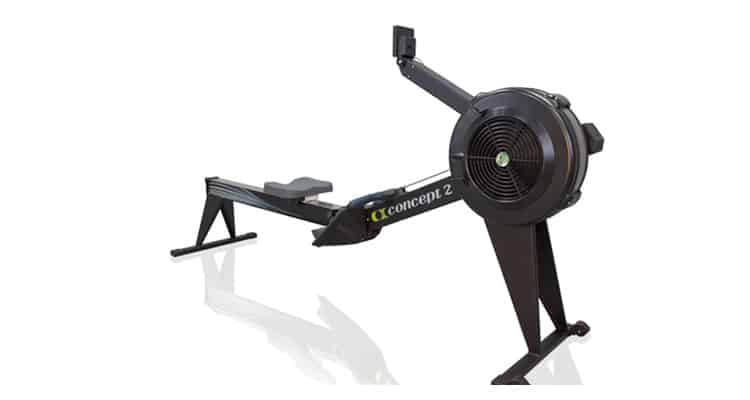 With its new profile and increased height, the Model E looks more impressive than its predecessors but it's larger size means it's a little less suitable for home use. If space is not an issue, the Model E is an excellent choice.
Read review | View prices and reviews on Amazon »
Stamina X Air Rower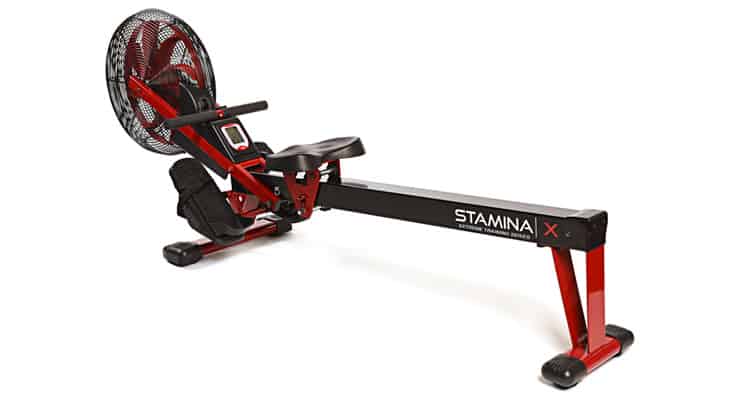 At just over half the price of the equivalent Concept 2 rowing machine, the Stamina X is an excellent home rower. The performance monitor as not as advanced as Concept 2's PM3 but is adequate for most users.
Read review |View prices and reviews on Amazon »
Kettler Favorit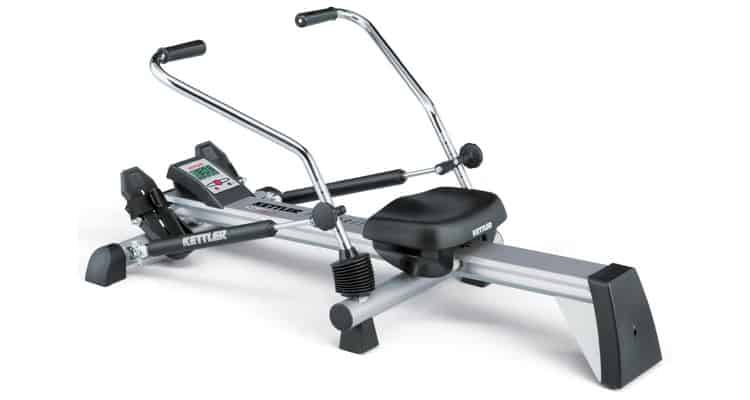 This hydraulic rower is built using quality materials and German precision engineering. Perfect for home use, it folds flat when not in use and is easy to store.
Read review | View prices and reviews on Amazon »
WaterRower Oxbridge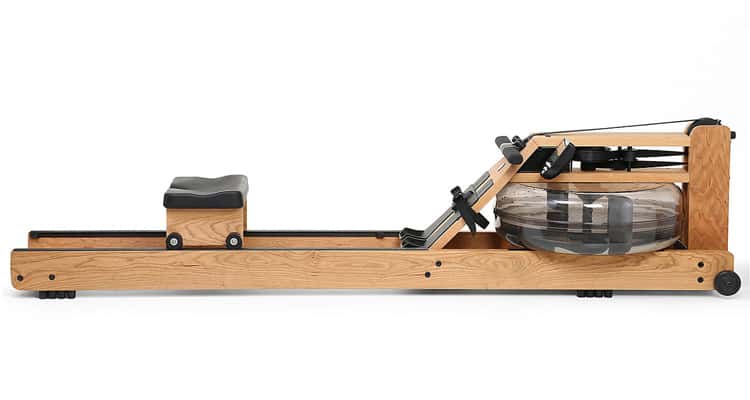 Made from natural, varnished cherry wood and featuring WaterRower's unique water flywheel system, the Oxbridge is named after the British University Boat Race between Oxford and Cambridge. The Oxbridge feels as good as it looks!
Read review | View prices and reviews on Amazon »
Stamina Air Rower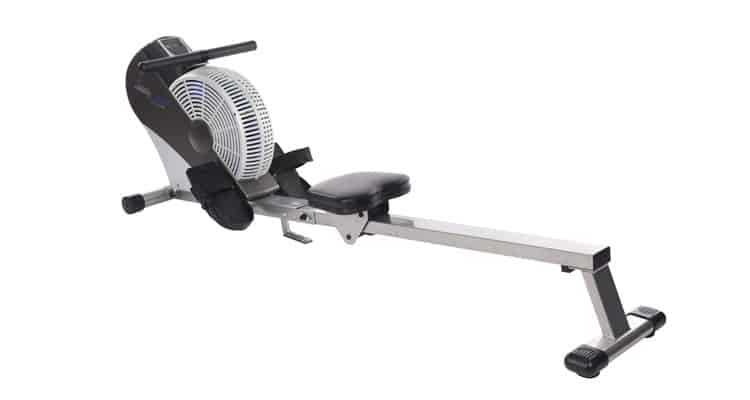 A worthy rival to Concept 2's Model E and Model D machines, Stamina's air rower is not as well equipped as C2's famous machines but is considerably cheaper despite sharing the same technology.
Read review | View prices and reviews on Amazon »
Kettler Kadett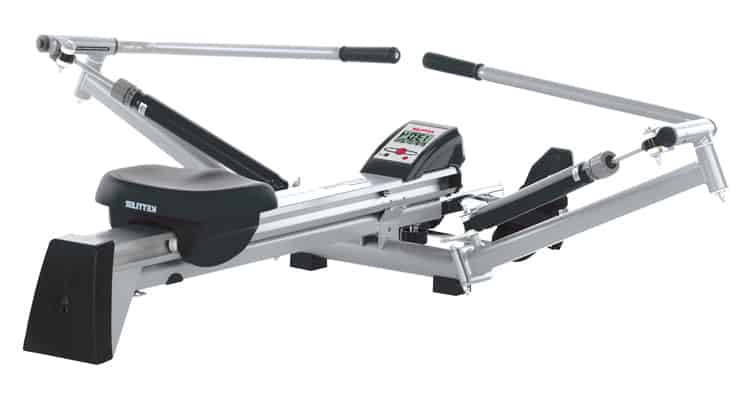 With its unusual sculling action, the Kadett offers a very lifelike rowing experience as well as a great workout. German-made and with a long guarantee, if you want a rowing machine that simulates rowing a real boat, this machine is an excellent choice.
Read review | View prices and reviews on Amazon »
Stamina DT Pro Rower
Note: a review of this rowing machine will be added soon
Stamina's flagship rower offers not one but two types of resistance by combining electromagnets with a large fan. Packed with lots of great features and supplied with a free heart rate monitor, this rower is highly recommended as a quality home exercise machine.
View prices and reviews on Amazon »
WaterRower Natural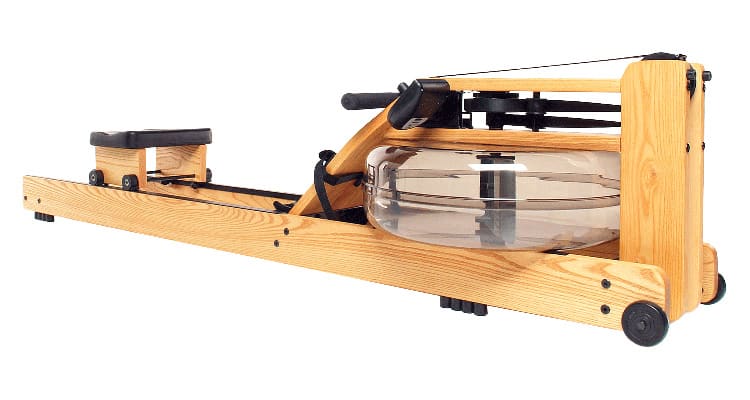 One of the most expensive rowers on the market, the WaterRower Natural is a joy to look at and a joy to use! Using a WaterRower is a unique experience, right down to the noise the water flywheel system makes. A big machine suitable for heavy home and commercial use.
Read review | View prices and reviews on Amazon »
Best Rowers By Resistance Type
Different rowing machines use different forms of resistance to provide overload for your muscles and replicate rowing a boat through water. Each system is effective and a matter of personal preference. Water and air generally provide the most resistance but are usually costlier and often quite noisy. In contrast, hydraulics is cheaper, lighter, and quieter in use. Here are the top rowers by resistance type:
Water – WaterRower are the leaders in this technology and their range of rowing machines all feature their patented water flywheel resistance system. Made from a variety of sustainable woods, WaterRowers look great, are packed with excellent features and are a pleasure to use. The entire range is equally good but the WaterRower Classic is arguably the most popular model.
Air – pulling against a large fan means the harder you work, the harder the workout without any need to adjust the resistance. Concept 2 invented this technology and are the world leaders in air rowers. The ultra-popular Model D rowing machine is the rower to which all other rowing machines are compared and is used in indoor rowing competitions all around the globe. An honorary mention must go to the Stamina Air rower range which, while not as well equipped, use the same technology and cost half the price of Concept 2's more famous rowing machines.
Hydraulic – before air and water rowing machines become popular, most rowing machines used Hydraulics for resistance. Quiet in use and usually foldable for easy storage, hydraulic rowers are budget-friendly and a great choice for home users. There are a lot of options in this category but the Kettler Favorit and the Stamina 1205 Precision are our winners.
Electromagnetic – the smooth and quiet action of electromagnetic rowing machines makes them ideal for home use. Made in Germany from high-quality materials and components, Kettler's Coach E electromagnetic rower is a real stand out product in this category. A mention must go to the Stamina DT Pro Rower which combines magnetic resistance with air resistance to produce a unique workout experience.
Best Cheap Rowing Machines
Rowing machines are available to suit all budgets – from the limitless to the more conservative. While WaterRower and Concept 2 have the more expensive end of the market covered, the cheaper end of the market is much more open. Here are our top five budget rowers under $500.
Stamina ATS Air Rower 1399 – using the same resistance system as Concept 2's Model D and E, the Stamina ATS Air Rower 1399 is a "real" rower the budget-conscious home exerciser. With a 3-year frame and 90-day parts warranty, this is a quality machine that will serve you well years to come.
Kettler Kadett – one of the best hydraulic rowers around, the Kadett is well-made and folds easily for storage. A good choice for home exercisers looking for a cost-effective workout machine that still offers quality and value for money.
Stamina BodyTrac Glider 1060 – with its unusual hydraulic sculling action, this machine provides a lifelike rowing workout without breaking the bank. A very good machine for the price.
Kettler Axos – this budget-friendly magnetic resistance rowing machine offers a smooth and quiet workout with eight different resistance options. Well-made and supplied with a good performance monitor including heart rate tracker, this machine offers a lot of functions at a modest price.
Stamina InMotion Rower – the cheapest rower on test, the InMotion rower features a single hydraulic cylinder so maybe a little too easy for fitter exercisers but for the less fit or very budget-conscious, this machine is a good choice.