If you're looking for the best Black Friday rowing machine deals then you've come to the right place. We've compiled a list of all the best rowing machine deals from the best brands to help you save. We even have some exclusive deals for Start Rowing visitors!
Note: We continue to update this page with new deals and promotions so you won't miss out at any point in the year.
Black Friday rowing machine deals are now live! All the latest deals and savings are here.
Black Friday, Cyber Monday, and Holiday Deals
Check out the current rowing machine deals available below.
Read our full Hydrow review.
Start Rowing Score
No deals are currently running.
Read our full Hydrow Wave review.
Start Rowing Score
Get fast and free shipping in time for the new year ($150 in value). Select self-assembly at checkout.
Read our full Ergatta review.
Start Rowing Score
Sign up and save $300 on your Aviron rower!
Here at Start Rowing we include products we think are useful for our readers. If you buy through links on this page, we may earn a small commission.
Read our full Aviron Strong Series Rower review.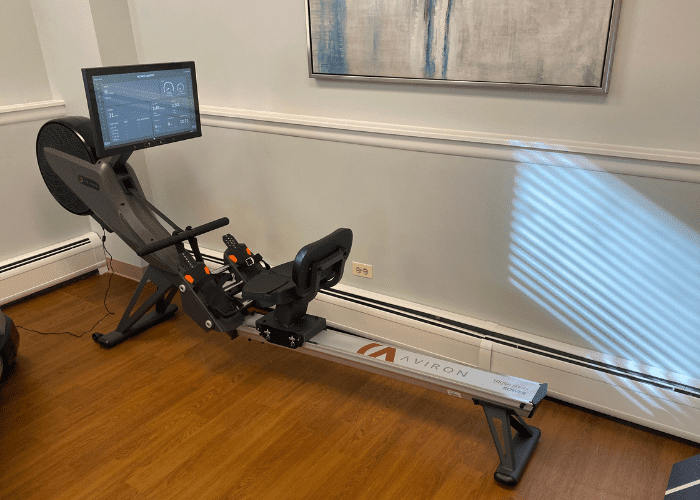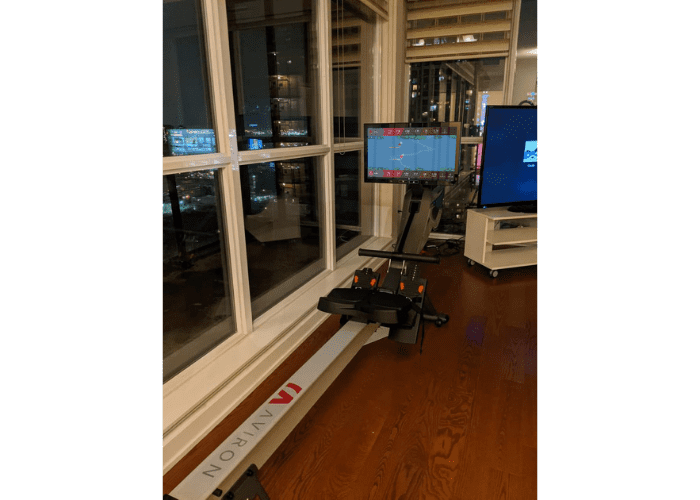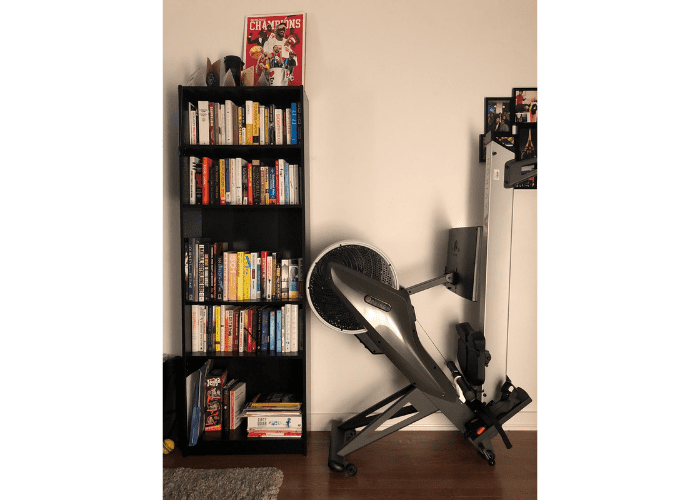 Start Rowing Score
Sign up and save $300 on your Aviron rower!
Read our full Aviron Impact Series Rower review.
Start Rowing Score
Save over $1000 with LIT´s biggest sale of the year! Sponsored by PUMA, Receive a complimentary pair of shoes with a purchase of the Puma Pack or Pro Pack! Savings over $1000 with Prices Guaranteed.
Read our full LIT Strength Machine Review.
Amazon has a huge selection of rowers at varying price ranges. If you're looking for a low-mid range rower then this is the perfect place to start. During the holiday season, there are usually lots of deals and reductions in prices.
Since Amazon has so many rowers, however, it won't be a site-wide offer or the same deal for each machine. That means you will have to do a bit of searching to see which machines are on sale.
Other Holiday Deals
Of course, Black Friday and Cyber Monday offer the largest retail sales of the year. But they are not the only opportunities throughout the year to find great savings on rowing machines. There are numerous holidays and events where companies run deals and promotions.
We'll be updating this page frequently so that you don't miss out on any deals regardless of the time of the year.
November – Veterans Day
Many companies offer limited-time savings for Veterans Day. Check back here to see all available deals.
November – Thanksgiving
Now overlooked since to its close proximity to Black Friday, some retailers will still offer thanksgiving sales. However, you should just be prepared for great deals throughout the whole of this week.
December – Winter Season/Christmas
During the run-up to Christmas and after Christmas day you will also find huge savings on rowing machines. The gift-giving season is in full swing and retailers want to take advantage of this.
If you are particularly crafty and get your timing right, you may notice that a retailer is set to release a new rowing model. This usually means big savings on the previous model as they try and get rid of old inventory.
January – New Years' Eve/New Years' Week
Again, another opportunity for retailers to clear out old inventory as well as take advantage of the wave of new year resolutioners who want to get fit. So this is another time to get a great deal.
January – January Sales
This is usually the period where you will see "Clearance" sales as companies try to offload unwanted inventory. This is a great opportunity to snag a bargain. Unfortunately, this is rare with rowing machines (especially the newer models) as the machines are such high quality, they hold their value for a long time, and it's rare that newer models come out to take the place of the previous.
February – Valentine's Day
You are unlikely to find any deals on and around valentines day that match the period of November through to January so buying a rower here may leave you feeling like you've just missed out on a great opportunity.
However, needs must and if you happen to be in the market for a rowing machine in February then you should definitely take advantage of any deals available for Valentine's Day.
March – October
During this period of the year, there will not be as many opportunities for huge savings on rowing machines. But not all offers are dictated by the holidays and you never know when a company will decide to offer a deal.
And of course, there are other holidays and special occasions where sales are promoted.
Other notable occasions include:
March – St Patricks Day
April – Spring Season
April – April Fools Day
April – Easter
May – Mother's Day
May – Memorial Day
June – Father's Day
July – 4th July
July – Summer Season
October – Halloween
If you are interested in looking at other rowing machines that you don't see featured on this page then head over to our best rowing machines page where you can see our roundup of the best rowers available on the market today.
Alternatively, you can also check out our rower reviews and search directly for your rower of choice, or search by price or type.
Final Thoughts
So there you have it. All the deals to help you purchase or gift a new rowing machine. If you time it correctly you could get an amazing deal. Even if you're not waiting for Black Friday sales, it makes sense to at least check what offers are available at your time of purchase so you can get yourself the best deal. And luckily for you, we have them all listed here so there's no need to hunt around!
Happy holidays!
FAQs
When Is Black Friday 2022? 
Black Friday is officially on Friday the 26th of November. But be aware that many retailers run deals over the course of the week (sometimes both before and after Black Friday) so if you miss the actual day you may still be in luck!
When Is Cyber Monday 2022?
Cyber Monday is on Monday the 29th of November officially. As with Black Friday, retailers now see this period as a huge sales opportunity so deals may run past the 29th.
Do rowers go on sale on Black Friday?
Yes of course.! You can expect rowing machine companies to run their biggest sales of the year during the November period of Black Friday and Cyber Monday. Many offer savings beyond this point too, running into January.  
Does WaterRower Have Black Friday Sales?
WaterRower does not go on sale, unfortunately. Much like Concept2, WaterRower does not offer any sales on their machines when you buy directly from them. However, that does not mean that you won't be able to find deals elsewhere from other retailers. 
You can also find great deals on other water rowing machines. WaterRower makes the rowing machine for Ergatta which offers various sales throughout the year. 
Does Concept2 Have Black Friday Sales?
Concept2 does not offer any Black Friday sales. However, if you purchase a Concept2 rower from another retailer you may be able to find a deal. Check our used Concept2 page to learn how to find a great deal at any time.